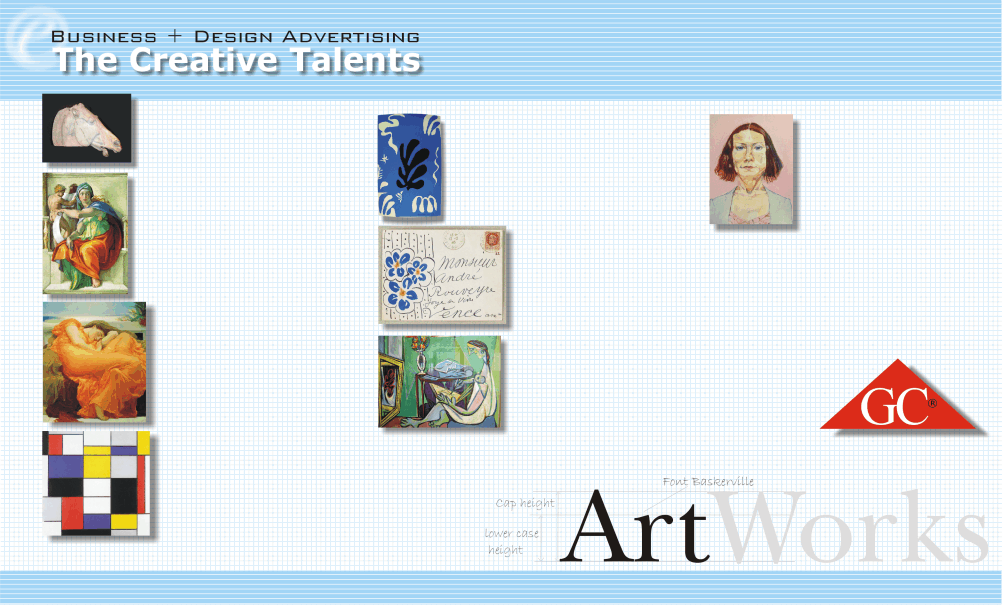 Inspired by the greatest world
art that surrounds us, our artists and designers have been trained in many creative techniques, old and new.
Including oil paint, watercolour, drawing, photographic and
digital CG imaging.
Appreciation of our cultural heritage inspires much of our work creating new and
innovative corporate images, logos and advertising.
From the dawn of civilization,
art has been employed to demonstrate prestige and
good taste.
Whether the task is to design
a new corporate identity for
an established company or develop a logo and suite of corporate stationery and brochures for a start-up,
our creative studio look
after every detail.
It's no different today, with modern companies aware that good presentation
of image and core values is vital in persuading their audiences.
Starting from the client brief, we
brain-storm the project, focussing on the objective and assessing all the elements required to deliver the perfect solution for your project with maximum speed and minimum fuss.