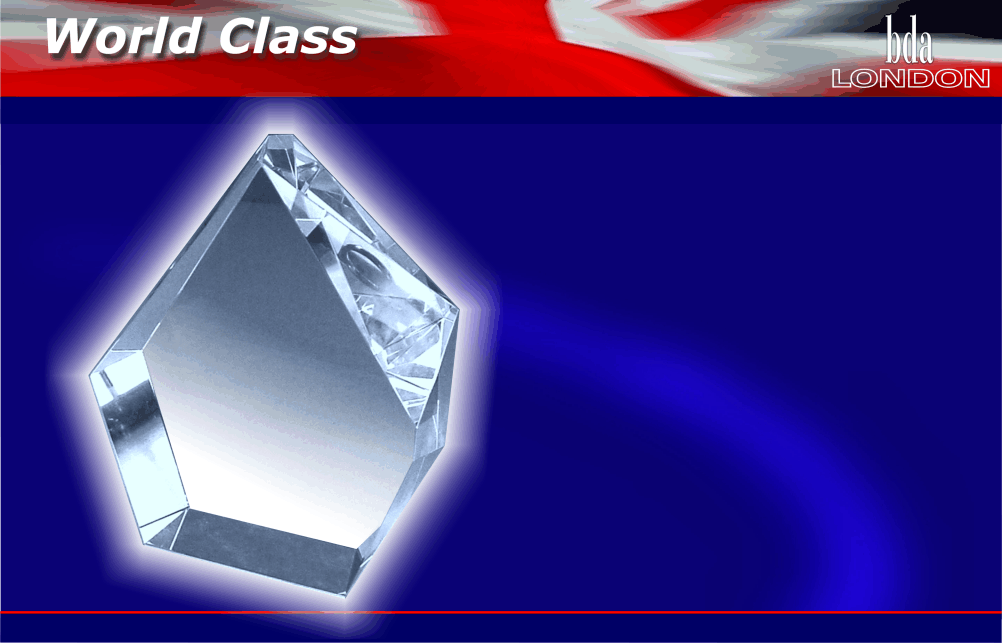 Crystal
Awards and Trophies
Crystal
Awards and Trophies
Prestige Crystal Award
<![if !supportEmptyParas]> <![endif]>
A superb, angle cut "asymmetric" polygon. Made in
two sizes 170 x 130 x 60mm or 130 x 100 x 60mm.
The surface area and depth of the superb Prestige makes it ideal for intaglio surface and 3D internal engraving.
<![if !supportEmptyParas]> <![endif]>
Corporate logos and inscriptions are brilliantly
realised and executed by our skilled designers
and engravers. Supplied in lined presentation
boxes.
<![if !supportEmptyParas]> <![endif]>
Bespoke commissions are undertaken at BDA where
our highly experienced designers can work with you every step of the way to achieve a finished award
of excellence.
« Contact BDA London today for info & prices
Contact BDA London, Tel: +44(0)208 444 8934 for all details, prices and branding options. All products and services subject to availability, while stocks last.
Images are representative only, E&OE. BDA London (Business + Design Advertising) Registered in England. All content in this website © BDA London 2014.